Looking for a new place to call home? Look no further than the Zillow app! With Zillow: Homes For Sale & Rent, you can easily find a wide range of homes available for sale or rent. Whether you're searching for a cozy apartment, a spacious house, or a stylish condominium, Zillow has got you covered. The app's user-friendly interface and powerful search engine make it a breeze to browse through listings, view photos, and explore detailed property information. So why wait? Download and install Zillow today to start your journey to finding the perfect home!
Features
Access to a vast database of homes for sale and rent.
Advanced search filters to refine your search based on location, price, size, and more.
Detailed property information, including photos, descriptions, and amenities.
Saved searches and notifications to stay updated on new listings that match your preferences.
Tools for contacting real estate agents and scheduling property tours.
Pros
Zillow is a must-have app for anyone looking to buy or rent a home. With its extensive database and comprehensive search filters, you can easily find properties that meet your specific criteria. The app's user-friendly interface and intuitive navigation make it a joy to explore listings and gather all the information you need. Whether you're a first-time homebuyer, a renter, or an experienced real estate investor, Zillow provides the tools and resources to make informed decisions. From browsing photos to scheduling property tours, Zillow streamlines the home search process. So, download and install Zillow now and let the hunt for your dream home begin!
How to use
Ready to embark on your home search journey with Zillow? Here's how to get started. First, download and install the Zillow app from the App Store or Google Play Store. Once the app is installed, open it and create an account. Begin by setting your search preferences, such as location, price range, and property type. Use the search filters to further refine your search based on specific criteria, such as the number of bedrooms, bathrooms, or desired amenities. Browse through the listings, view photos, and read property descriptions to find homes that catch your interest. When you find a property you'd like to explore further, contact the real estate agent associated with the listing to schedule a property tour. It's that simple! So, don't wait any longer, download and install Zillow now and let the house hunting adventure commence!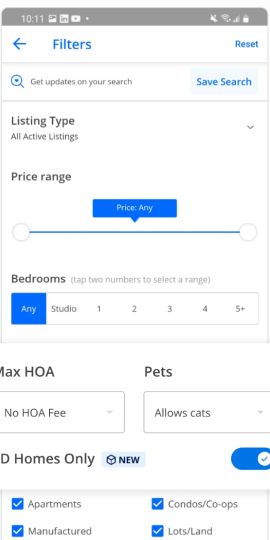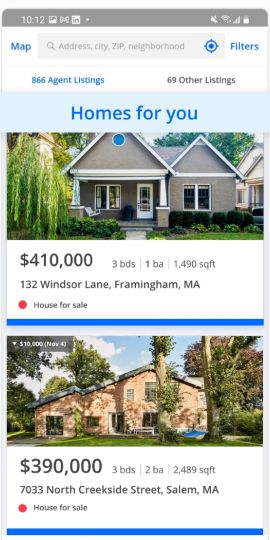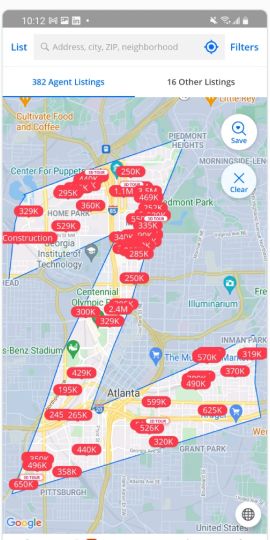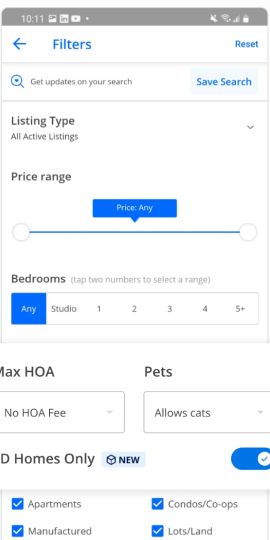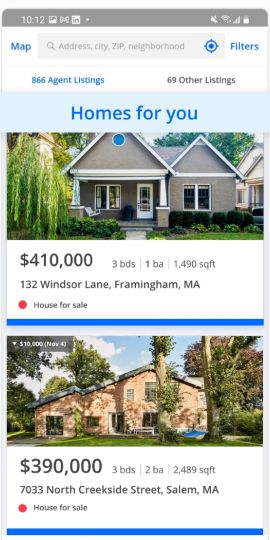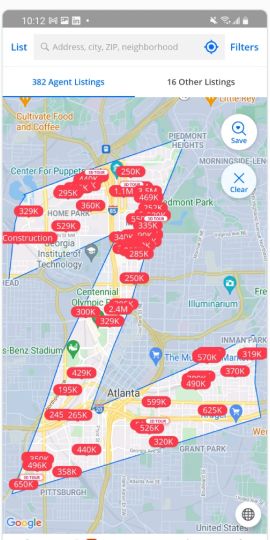 Other Information
Official Website:

http://www.zillow.com/android