Are you searching for a seamless way to stay connected with your loved ones? Then you need WhatsApp Messenger. This app is not just an ordinary messaging tool, but a comprehensive platform that brings communication to a whole new level. With WhatsApp Messenger, you can send text messages, voice notes, photos, and videos with ease. It also supports group chats and allows you to make voice and video calls, all for free. Need to share an important document or location? WhatsApp Messenger app has got you covered. With its user-friendly interface and end-to-end encryption, your conversations are just a tap away. So why hold back? Download and install WhatsApp Messenger today and start experiencing communication like never before!
Features
Send text messages, voice notes, photos, and videos.
Make voice and video calls for free.
Create group chats to stay connected with multiple people at once.
Share important documents and location information.
Enjoy end-to-end encryption for secure communication.
Pros
There are countless reasons to love the WhatsApp Messenger app. It offers a diverse range of communication methods, from sending text messages and voice notes to sharing photos and videos. The ability to make free voice and video calls sets WhatsApp Messenger apart from other messaging apps. Group chats are a breeze, perfect for coordinating with a team or staying connected with family. Additionally, the app's feature to share documents and location information simplifies both personal and professional communication. Best of all, WhatsApp Messenger offers end-to-end encryption, ensuring your conversations stay private and secure. It's more than just an app; it's a communication revolution!
How to use
Ready to streamline your communication? Here's how to use WhatsApp Messenger. First, download WhatsApp Messenger from the App Store or Google Play Store and install it on your device. Once you've done that, register using your phone number. Now you can start sending text messages, voice notes, and even share photos or videos. For making a call, simply tap on the call icon in your chat window. You can also create group chats by selecting multiple contacts. For sharing a document or location, click on the clip icon in your chat window. So what are you waiting for? Download and install WhatsApp Messenger and start communicating like a pro today!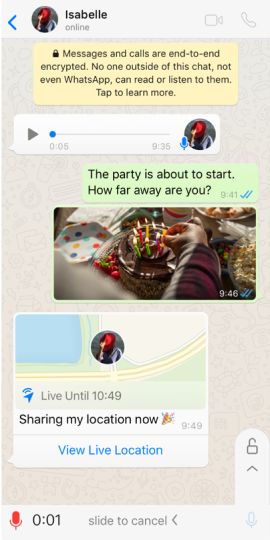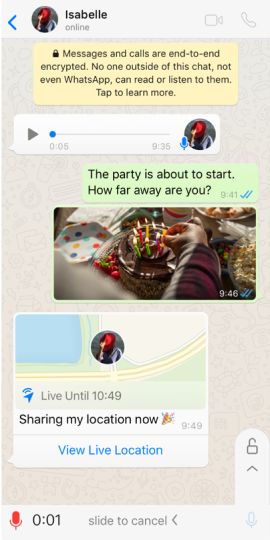 Other Information
Official Website:

http://www.whatsapp.com/