Satisfy your hunger with ease and style using the Uber Eats: Food Delivery app. Seamlessly connecting you with your favorite local restaurants, Uber Eats makes it simple to enjoy the meals you love from the comfort of your home or office. With a diverse range of cuisines and eateries to choose from, you'll never run out of delicious options. The intuitive interface and smooth ordering process ensure a hassle-free experience, while real-time tracking keeps you informed every step of the way. Don't settle for mediocre takeout when you can indulge in culinary delights from your favorite restaurants with Uber Eats: Food Delivery app.
Features
Vast Selection of Restaurants: Explore a wide variety of local eateries and cuisines to suit your tastes.
User-Friendly Interface: Effortlessly browse, order, and customize your meal with just a few taps.
Real-time Order Tracking: Stay updated on your order's progress from the kitchen to your doorstep.
Scheduled Deliveries: Plan your meals ahead by scheduling food deliveries for a future date and time.
Secure Payment Options: Pay for your orders using multiple secure payment methods, including in-app wallets and credit/debit cards.
Promotions and Discounts: Take advantage of exclusive app-only deals and offers to save on your favorite meals.
Pros
Uber Eats: Food Delivery app excels in providing a top-notch food delivery experience, featuring a vast selection of local restaurants and cuisines to satisfy your cravings. The user-friendly interface and seamless ordering process make it a pleasure to use, while real-time tracking and scheduled deliveries offer added convenience. With secure payment options and exclusive promotions and discounts, Uber Eats is the perfect app for foodies seeking a smooth and enjoyable dining experience. Elevate your at-home dining with the convenience and variety offered by Uber Eats: Food Delivery app.
How to use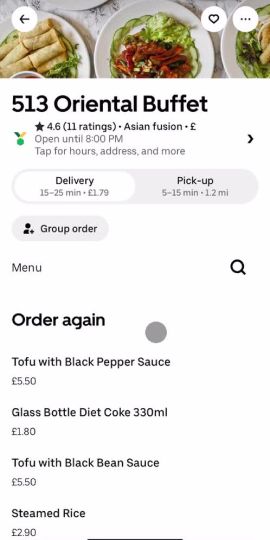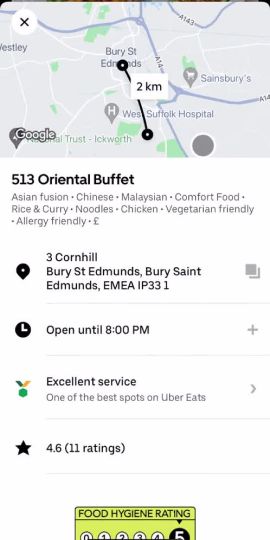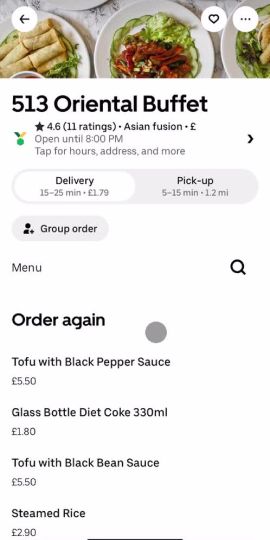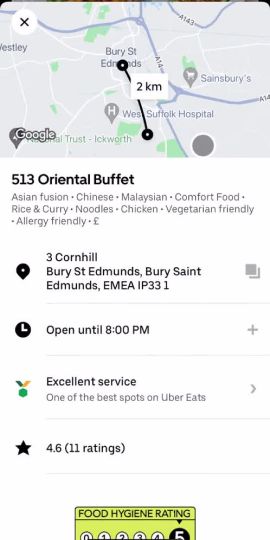 Other Information
Offered By:

Uber Technologies, Inc.

Official Website:

https://www.ubereats.com