Transit: Bus & Subway Times is a game-changing app that makes commuting a breeze, even for the most navigationally-challenged among us. This app provides accurate and up-to-date information on bus and subway schedules, ensuring you never miss a connection or waste time waiting. With a sleek and intuitive interface, Transit: Bus & Subway Times consolidates all your transportation needs in one place, making it the ultimate companion for urban adventurers and daily commuters alike. Gone are the days of frantically checking multiple apps and websites; Transit: Bus & Subway Times has got you covered.
Features
Real-time bus and subway schedules for accurate planning.
GPS-based location tracking for precise arrival times.
Easy-to-read maps and directions for seamless navigation.
Customizable notifications and alerts for delays or disruptions.
Multimodal transportation options, including ride-sharing and bike-sharing.
Favorites feature to save your frequently used routes.
Step-by-step guidance to help you reach your destination.
Integration with popular calendar apps for streamlined scheduling.
Pros
Transit: Bus & Subway Times outshines its competitors with its remarkable accuracy and user-friendly design. The app's real-time tracking ensures you always have the most up-to-date information, so you can plan your trips with confidence. In addition to its core functionalities, the app offers multimodal transportation options, making it a versatile solution for all your commuting needs. The customizable notifications ensure you're always in the know about delays or disruptions, so you can adjust your plans accordingly. With its robust feature set and seamless integration with popular calendar apps, Transit: Bus & Subway Times is the ultimate tool for stress-free, efficient, and enjoyable commuting. Say hello to a smarter way of getting around the city!
How to use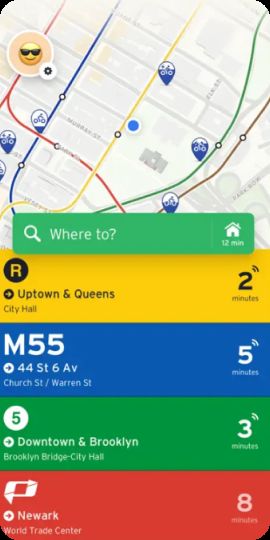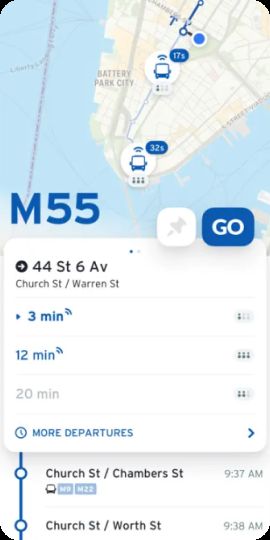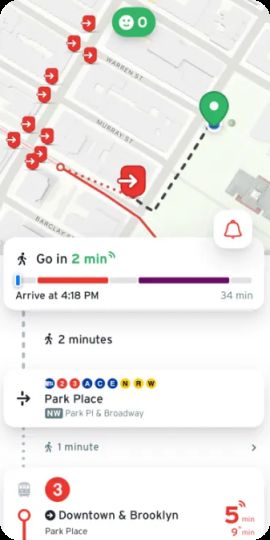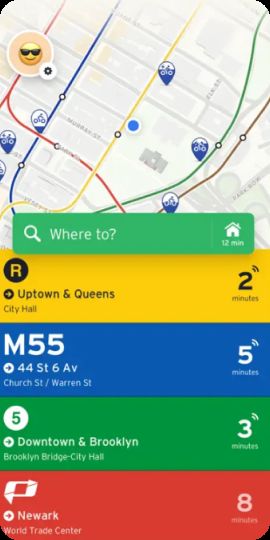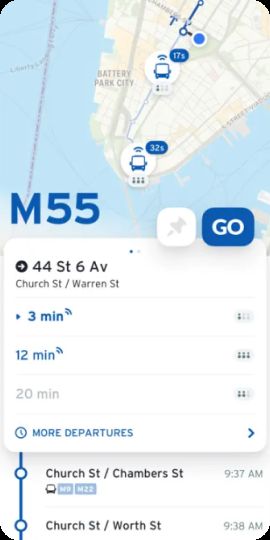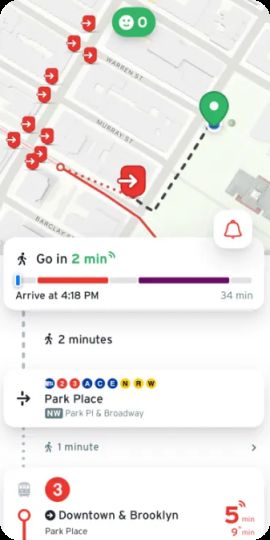 Other Information
Official Website:

https://transitapp.com?utm_source=googleplay&utm_medium=store