PDF Extra: Scan, Edit & OCR is an all-in-one app designed to simplify your PDF experience, offering a comprehensive set of tools for managing, editing, and creating PDF files. With this powerful app, you can easily scan documents, extract and edit text with OCR technology, and annotate your files with ease. Whether you're a student, a professional, or someone who frequently deals with PDF files, PDF Extra has got you covered. Its user-friendly interface and robust features make it a must-have app for those looking to streamline their workflow and enhance productivity. Say goodbye to the hassle of juggling multiple apps and enjoy the convenience of having all your PDF-related tasks in one place with PDF Extra: Scan, Edit & OCR.
Features
PDF Scanning: Quickly scan and digitize documents, receipts, and more with your device's camera.
Optical Character Recognition (OCR): Extract and edit text from scanned documents or images.
PDF Annotation: Highlight, underline, or strike through text, and add comments, stamps, or drawings.
PDF Editing: Modify text, images, and pages within your PDF files.
PDF Conversion: Convert PDFs to other formats, such as Word, Excel, or ePub.
PDF Protection: Secure your PDFs with password protection or add watermarks.
PDF Merge & Split: Combine multiple files into one PDF or split a single file into multiple pages.
Cloud Storage Integration: Access and save files to popular cloud storage services.
Pros
PDF Extra: Scan, Edit & OCR stands out as a versatile and comprehensive PDF management tool that caters to the diverse needs of its users. With its advanced OCR technology, scanning and editing capabilities, and wide range of annotation options, this app enables users to effortlessly work with PDF files. The added convenience of PDF conversion, protection, and merging/splitting features further elevate its utility. Moreover, the seamless integration with popular cloud storage services ensures that your files are always accessible and securely stored. With its user-friendly interface and powerful functionality, PDF Extra: Scan, Edit & OCR is a valuable addition to any user's digital toolbox.
How to use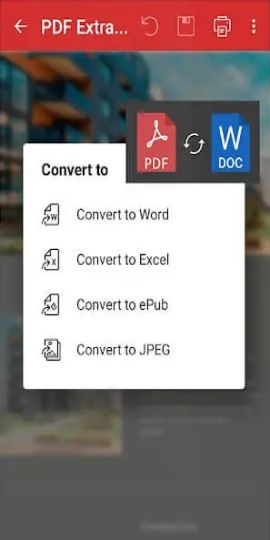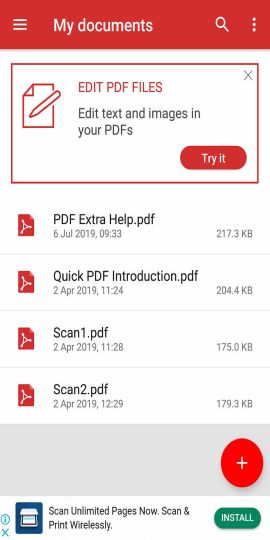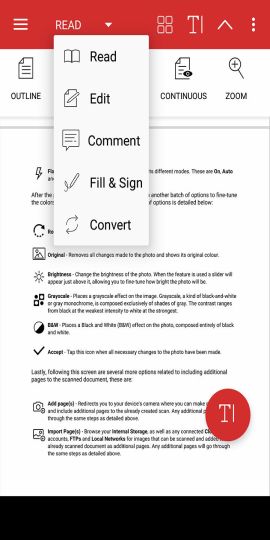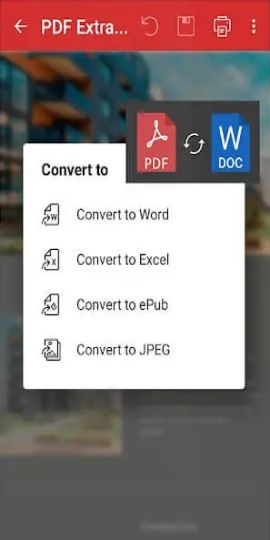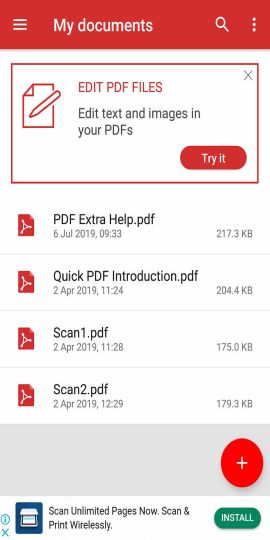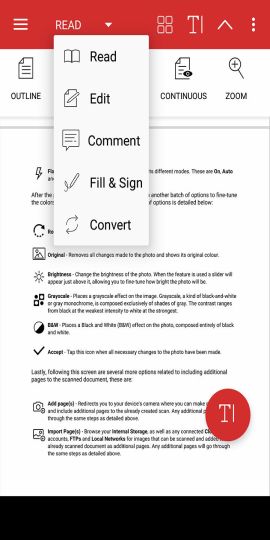 Other Information
Official Website:

https://pdfextra.com/