Fly Delta is your personal travel assistant, ready to make your flying experience smoother than a cloudless sky. Developed by Delta Air Lines, the Fly Delta app is your gateway to a hassle-free journey. It's not just an airline ticket booking app, it's a comprehensive tool designed to provide real-time flight updates, check-in facilities, baggage tracking, and more. Whether you're a frequent flyer or an occasional vacationer, Fly Delta is here to make your air travel seamless. With this app, you can manage your entire trip without breaking a sweat. So, download Fly Delta today and take the turbulence out of your travel experience!
Features
Flight Booking: Book your flights with a few taps.
Check-in: Breeze through check-in with digital boarding passes.
Real-time Updates: Get flight status and gate changes on the go.
Baggage Tracking: Track your bags from check-in to carousel.
Delta Sky Club: Find and access Delta Sky Club lounges worldwide.
My Trips: Manage your travel plans in one place.
Pros
The Fly Delta app is like your personal concierge in the world of air travel. The user-friendly interface makes booking flights a breeze. But the fun doesn't stop at booking. With Fly Delta, you can skip the queues and check-in digitally, making your journey stress-free. Real-time updates ensure you never miss any crucial information about your flight. Worried about your luggage? Don't be. The app's baggage tracking feature has got you covered. The My Trips feature allows you to manage your entire journey in one place, and if you're looking for a little luxury, the Delta Sky Club feature is just what you need. So, install Fly Delta and soar into a smoother flying experience.
How to use
Starting your journey with Fly Delta is as easy as a gentle breeze. First, download the Fly Delta app from the Google Play Store or Apple App Store. After you install Fly Delta, sign up or log in to your Delta account. To book a flight, simply enter your destination, choose your dates, and select your preferred flight. For check-in, go to the 'Check-In' tab, follow the instructions, and get your digital boarding pass. You can view real-time flight updates in the 'Flight Status' section and track your baggage in 'Baggage.' To manage your trips, go to 'My Trips' and keep everything organized. Download Fly Delta now and let your travel worries fly away!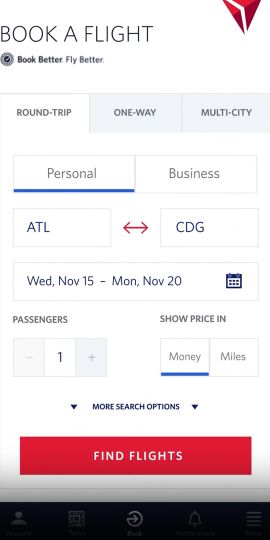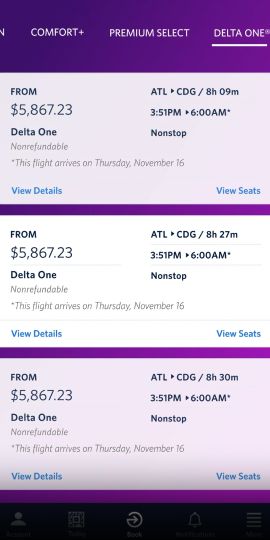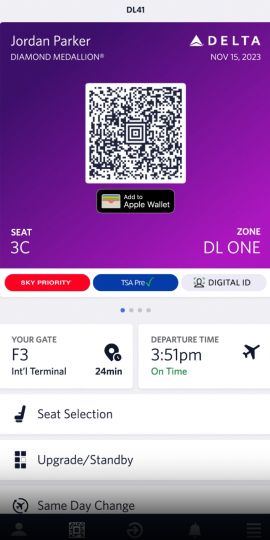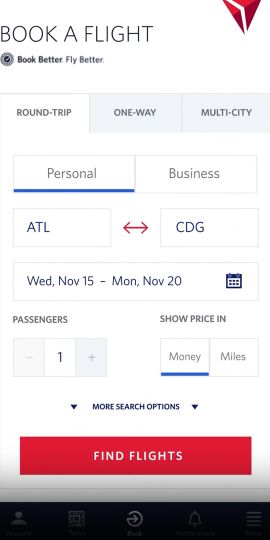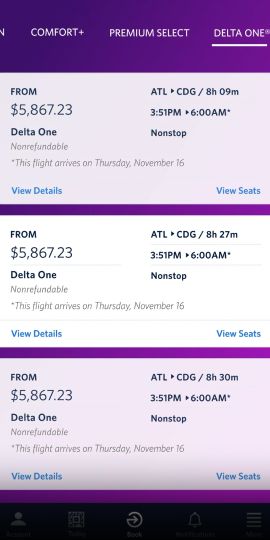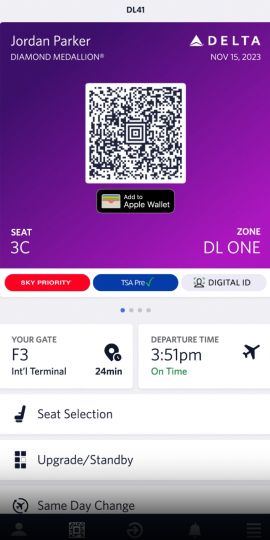 Other Information
Offered By:

Delta Air Lines, Inc.

Official Website:

http://www.delta.com/app