Design Space: DIY with Cricut is an innovative app that empowers your creative side by allowing you to design and create custom projects using your Cricut cutting machine. This user-friendly app lets you create personalized designs for home décor, apparel, greeting cards, and more, all from the convenience of your smartphone or tablet. Whether you're a seasoned DIY enthusiast or just starting your crafting journey, Design Space offers a wide range of tools and features to help bring your creative vision to life.
Features
Intuitive design tools: Easily create and edit designs using a variety of design tools, including shapes, text, and images.
Extensive image library: Access thousands of ready-to-use images and fonts, or upload your own to create unique projects.
Project sharing: Collaborate on projects with friends and family by sharing your designs through the app.
Offline mode: Work on your designs without an internet connection, and sync them when you're back online.
Compatibility: Design Space is compatible with a variety of Cricut cutting machines, including the Cricut Maker, Explore, and Joy.
Pros
Design Space: DIY with Cricut is a fantastic app for anyone looking to unleash their creativity and make personalized projects. The intuitive design tools and extensive image library make it easy for users of all skill levels to design and create a wide range of projects. The ability to share projects with others, as well as work offline, adds flexibility and convenience to the crafting process. With its compatibility across various Cricut cutting machines, Design Space ensures a seamless experience, allowing users to transform their creative ideas into reality quickly and easily. Embark on a new world of crafting possibilities with Design Space: DIY with Cricut at your fingertips.
How to use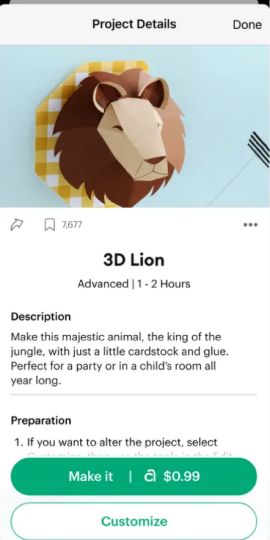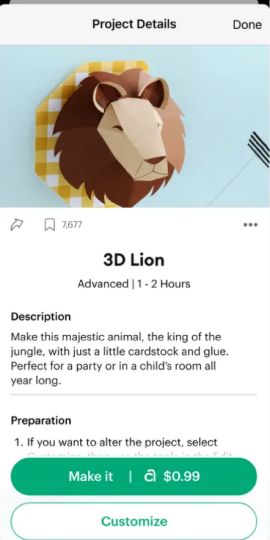 Other Information
Official Website:

http://www.cricut.com