KeepClean is an Android mobile cleaning and optimization application that can help users clean phone memory, speed up phone performance, scan and clear junk files, clean cache, and more. With KeepClean, users can easily and quickly optimize their phone performance, improve phone running speed, as well as protect their privacy, clean junk files, and free up storage space. It is a very practical mobile cleaning and optimization tool.
Features
One-click cleaning: KeepClean allows users to clean phone memory and junk files with just one click, making the phone faster and smoother.
Privacy protection: KeepClean can clear sensitive data such as app cache and search history, making user's privacy more secure.
App management: KeepClean can manage installed applications and uninstall unnecessary ones, allowing more storage space to be available.
Network acceleration: KeepClean can optimize network connections and improve web page loading speed, making browsing faster and more efficient.
Pros
Game acceleration: KeepClean can provide a smoother gaming experience, reducing lag and delay.
Battery optimization: KeepClean can optimize battery usage, extend battery life, and make the phone more power-efficient.
App lock: KeepClean can set password locks for important applications to protect user privacy and data security.
Smart reminders: KeepClean can remind users to clean up junk files, optimize the system, uninstall unnecessary applications, and more, keeping the phone in the best condition at all times.
Mobile security: KeepClean can detect and remove viruses and malware, protecting the phone from malicious attacks and virus infections.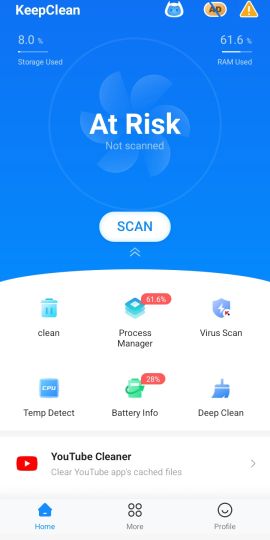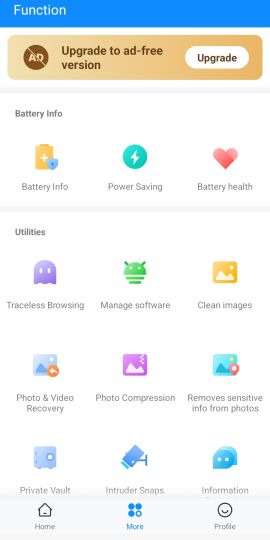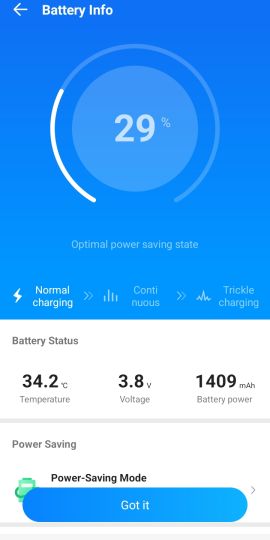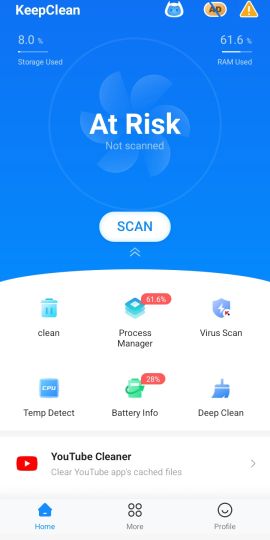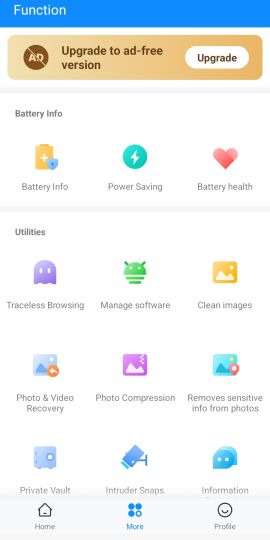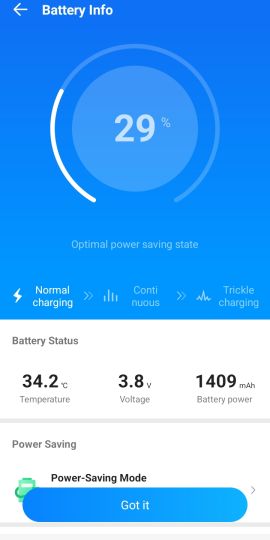 Other Information
Official Website:

http://ikeepapps.com/